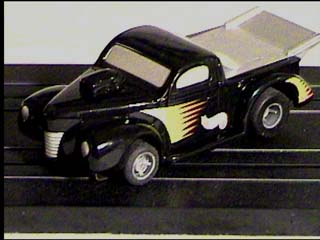 I don't know how long Mattel has owned Tyco (I have Tyco chassis stamped "Mattel 1997"), but Mattel has decided to have the Tyco brand name exclusively on their electric R/C products. The slot cars are now Hot Wheels Electric Racing. This is my first purchase of a Hot Wheels slot car. It was part of a two-pack that I split with my brother-in-law. It's an X2. This is a VERY smooth car, right from the get-go. Firm medium (stock) height silicone came on the car. I had to switch to high profile silicones once I put Phase II traction magnets it. It can boogie pretty good.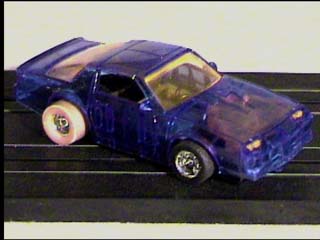 This is a lighted car on an HP-7 chassis. I coundn't resist the clear blue body. My friend got a clear flourescent green Porsche (908?), also lit. The pink, A compound .422 SuperTires helped traction quite a bit (the .422's are xx-low profile which gets the traction magnet closer to the rails), but it really doesn't hold very well. Very smooth and quiet though. I can run for several minutes continuously on the Speedway with this car, but it takes a lot of trigger control. The Camaro body is 1985-1992.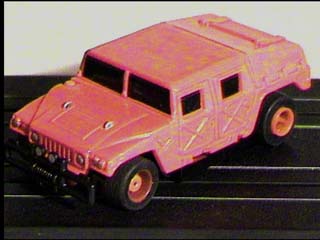 This bright red (can't you tell) Hummer now has matching red rims. The chassis was switched to the Hot Wheels #44 NASCAR racer. Both are 440-X2's The explanation is in the NASCAR section. Phase II traction magnets are installed along with high profile silicone tires. The traction magnets were a must, since the thing is so top heavy. High profile tires give the best ride height.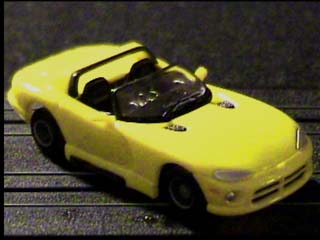 This is a large slot car. When you race another viper, you can bump side view mirrors. It is a 440-X2 with Phase II traction magnets and high profile silicone tires.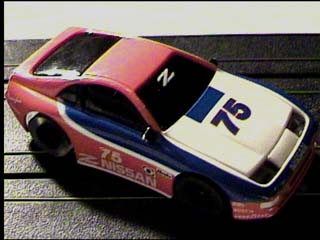 This car assembled and distributed by Pro-Tech. They install their Phase II traction magnets in the 440-X2 chassis and sell them RTR. They only make a few body styles. Note the clear A compound .430 SuperTires.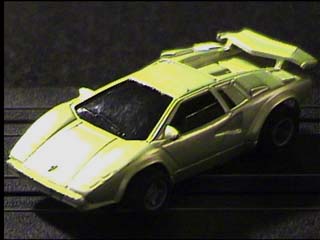 I got this great colored X2 car on clearance for $9.98 at TRU this past spring ('99). I put Phase II traction magnets in and silicone on the rear.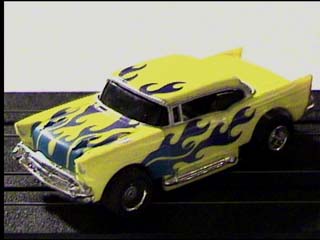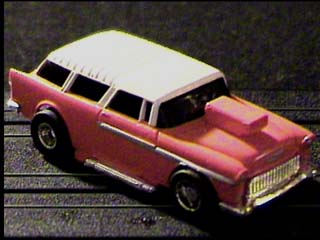 These were a 440-X2 Classic Car 2-pack. Both look very nice and ride equally smooth. Both wear silicone rears.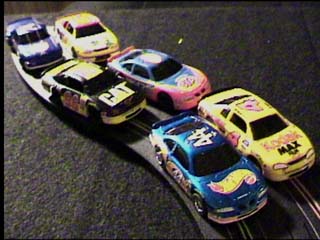 My other Tyco Cars are in the NASCAR section.